Meet the Team
Get to Know Us at Krieg Chiropractic Center
---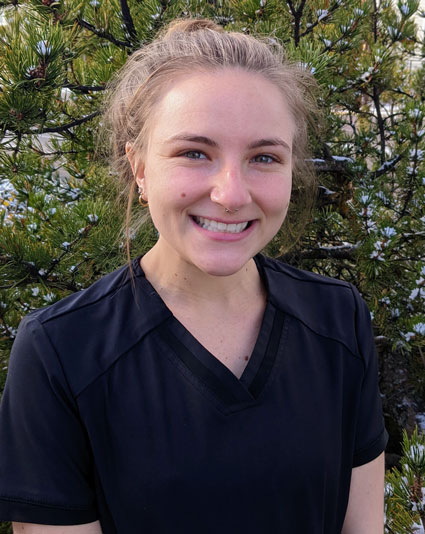 Suzanne Selestow, LMT
I made my way to Montana shortly after graduating from the Wisconsin School of Massage Therapy in 2019. As a versatile therapist, I take pride in creating a comforting environment for my clients and specialize in Prenatal care, Deep Tissue Massage, Trigger Point Therapy and Reiki. Building off of my strong background in clinical and healthcare settings, I find I enjoy working with a wide range of health concerns and have pursued additional training in Lymphatic Massage, Kinesio Taping, and Massage Cupping.
My work is strengthened by supporting my clients as they embrace their wellness and are reminded that they, themselves, are the most powerful entity in their personal healing, and I am here to be a part of that team as they build wellness.
To keep myself well, I hike, meditate, exercise and travel. When I am not at the massage table, you can find me in the kitchen cooking plant-based meals, cuddling cute animals or expanding my knowledge on the healing arts.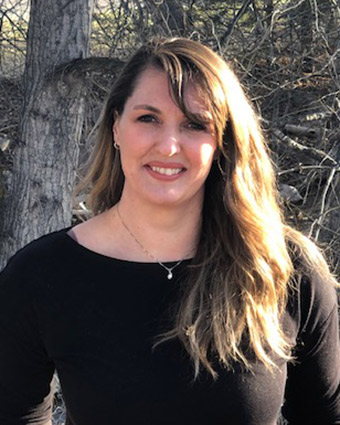 Linda Anderson, LMT
Hi, My name is Linda. For the last 12 years I have been a massage therapist, working in Montana. I really enjoy being a massage therapist. I always joke that I go to work to relax. You see, I have 3 kids at home, so our house is full of noise and craziness. So coming to a place that promotes relaxation helps my sanity as well. Massage has so many benefits, relaxation is the one that everyone thinks of first. Which in it self, is very important. In a world where life is a constant push forward, we need to some times just to let go and tell ourselves, it is ok to stop and relax even if it is only for an hour. This is where I find enjoyment in being a massage therapist, Helping. when someone comes to see me whether it's for relaxation or pain relief I get to help them. It is the best feeling there is.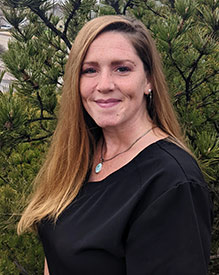 Corine Tilson, LMT
Hi, I'm Corine! Massage therapy and chiropractic care have restored my quality of life (many times) after accidents and injuries. It's rewarding to be part of this skilled team assisting you to be your very best! I received advanced training while living and studying in Hawaii with a focus on Lymphatic drainage, Therapeutic deep-tissue, Myofascial release, Lomi-Lomi, Prenatal, Cupping, Trigger-Point, Post-Surgical/Trauma care, and working with patients with special needs. Prior to this, I was a Certified Clinical Hypnotherapist for 10 years. Away from the clinic, I'm an avid skier, hot-springs junkie, singer and thespian. Let's work together to get you back on track!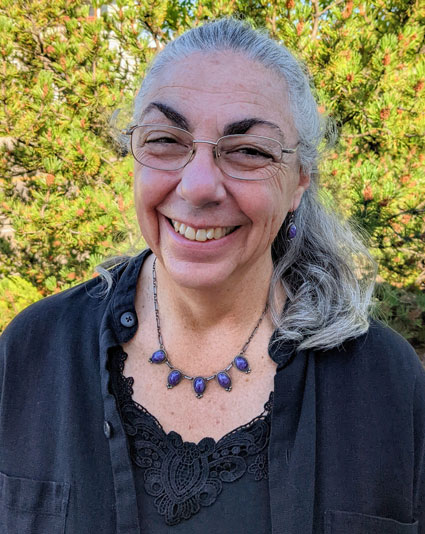 Regina O'Brien, LMT
My massage therapy career started in New Mexico, where I practiced ten years, and concurrently taught for five years. My massage tends towards specific work using a wide variety of therapies and modalities: chair massage, cranial sacral, deep tissue, energy work, polarity, prenatal, sports massage, stretching and trigger point therapy. I do not believe "no pain, no gain" is the best way to achieve the desired results. I go to the "wall" of pain and just stop shy of it, where my clients can relax into the pressure or stretches applied. The release comes more quickly and usually without the bruising.
I have a broad experiential background, including dog trainer, field biologist, telephone operator for the speech and hearing impaired, courier for a small construction company, and a compliance specialist for an herbal supplement company.
My interests include ethnobotany, hiking, llama packing, primitive living skills, reading and writing, wildcrafting and just researching odd topics (Where does the saying "Happy as a clam" come from?). I look forward to working with you!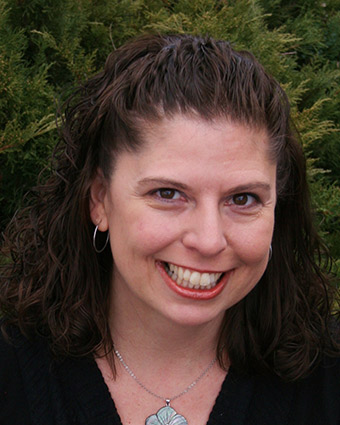 Tandra Maghan, PCA
Hello, my name is Tandra Maghan and I recently moved to Missoula from the great town of Newport WA. I am married and have been blessed with three wonderful children and a beautiful grandson who lights up our world. I truly have a blessed life, one that I love and wouldn't trade for anything or anybody! I am enjoying getting to know all that Missoula has to offer as this is a beautiful area to camp, hike and explore!
I joined the team at Krieg Chiropractic Center in April 2011 and couldn't be more excited to play a part in helping others take control of their health and well being.
For many years I had suffered from Tremendous Headaches that soon became a part of my everyday life with various levels of pain. I have sought help in the medical field, saw numerous doctors, have had CT scans, and many prescription headache medicines that would most likely mask the pain to get you through the day. I started my plan of care here at Krieg Chiropractic Center in June of 2011 and honestly have not had to take any prescription headache medicine since that first adjustment and the pressure that has been behind my eyes for years is gone! I quickly referred my husband and children to Dr. Krieg and their results have been nothing short of Amazing as well!!
I am extremely blessed, and I truly feel that we all deserve to live life to our fullest potential and to be the happiest, healthiest and most productive version of ourselves possible. I couldn't be more excited to be a part of a team whose vision is to inspire and empower people to live healthier lives today and educate and empower future generations to do the same. My family means the world to me and by seeking treatment and being able to be more interactive and productive I am finally able to enjoy the daily activities that bring our family closer together. I look very forward to meeting you and if there is anything I can do to assist you during your care here with us, please let me know, as I am committed to having your experience here exceed your expectations!!!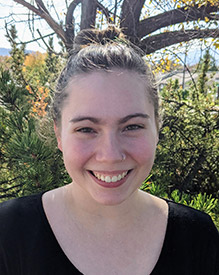 Izzy Penhorwood, PCA
I moved to Missoula from Ohio after graduating high school, 4 years ago. It was easily the best decision I've ever made. I feel so fortunate to be welcomed with open arms by everyone at KCC. In my free time, I enjoy making art & jewelry, watching tv shows with my partner, as well as playing Animal Crossing on the switch.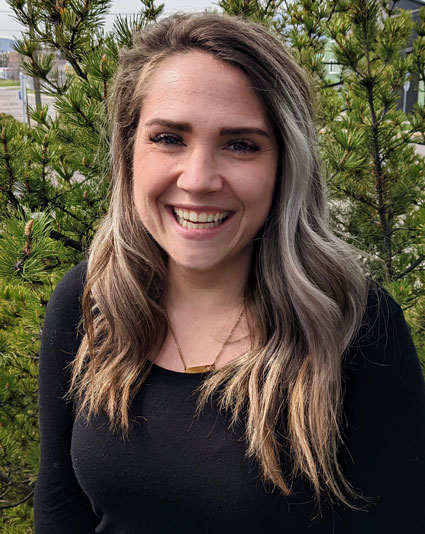 Sammi Copp, PCA
My name is Sammi and I am very excited to start my journey with KCC! I've lived here in Montana for over 20 years now and love every moment of it. I moved here from New Hampshire and am now living out the dream of raising a family in the Big Sky! I am very excited to be a part of the Krieg Chiropractic team as I am studying to get my degree in Medical Office Management, Billing Coding procedures and Accounting and working with Krieg is going to help me achieve that goal and chiropractic care has always been a big part of my life for having an adventurous lifestyle in our beautiful state. In our down time we are finding events to attend or exploring area's we have yet to go as there is always so much to explore in our state.
---
Krieg Chiropractic Center Team | (406) 541-8888